We're coming up on the time of year that Wild Apricot association customers with calendar-year memberships need to review their membership level, pricing and automated membership emails.
Especially if membership pricing isn't going to change, it's easy to forget a year ago, when you went through this same process. But those emails you created as reminders and warnings and membership expiration notices are still there, and probably still waiting to go when you get to the trigger date for sending. Did you customize those emails for last year? You probably should get in there and check the language, make changes as appropriate for the upcoming year.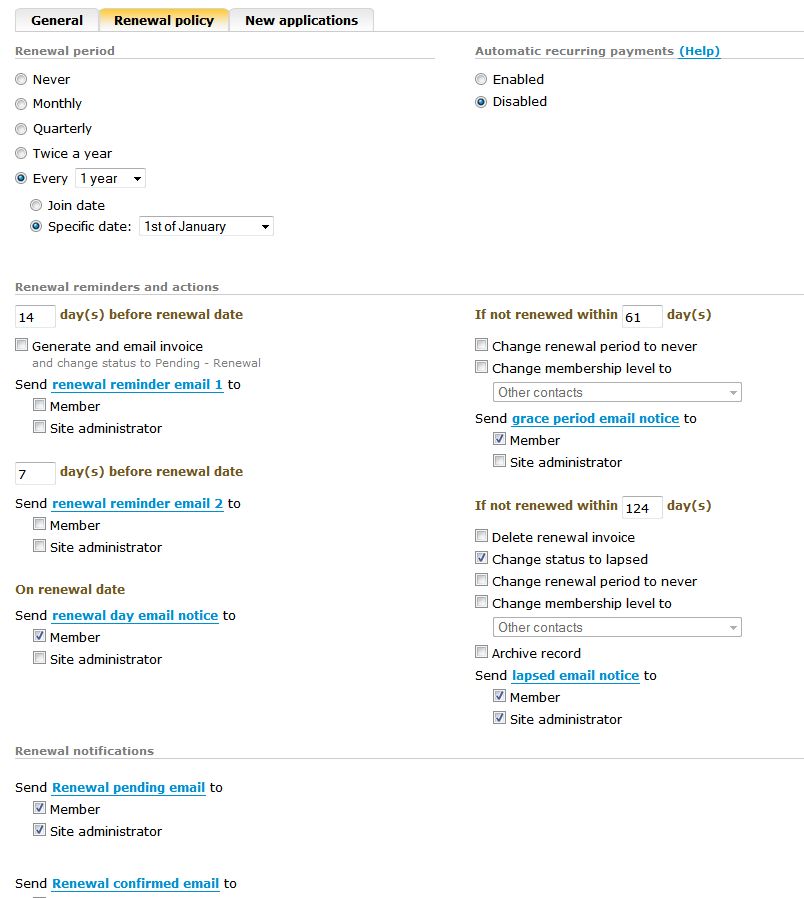 Or… did you uncheck all the automated emails after you were through? Or did you not use them at all last year, but plan to use them this year? Again, October is a great month to set up your Wild Apricot email renewal campaign for associations which have their entire membership renewing in January.
This is the time to take a look, and prep your membership levels set up in Wild Apricot – a few months before the big push for renewals.