Posts
August 14, 2018
Kessler Freedman, Inc., is pleased to announce that we've been hired to manage the Google Ads Campaign for Jewish Family Service of Greater Harrisburg. We'll be beginning that campaign soon.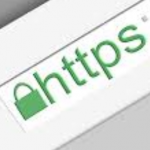 August 3, 2018
It is 2018, and Google says you should have https.
So, if you care at all what Google says – and you probably should, as it is most likely that the great majority of referral traffic to your web site comes from Google, you should get the SSL certificate.
July 17, 2018
Big change is coming this year with WordPress with the release of the Gutenberg editor for core, possibly as soon as August.
About KFI
We're a full-service web development agency.  We're based in Central Pennsylvania, and we've been in the web development business since the mid 1990s.
We approach web design and development to better develop an organization's online community – enhancing strategies to help organizations grow. We work with associations, non-profit organizations, government units, association management companies, public interest groups and small businesses for just that purpose – to help those organizations better serve their communities online.
Have a question?  Feel free to ask.
KFI on Twitter
Tweets by KesslerFreedman