Posts
January 13, 2019
Now here's another reason for an association web site evolution that is often quite legitimate: online needs for the association have evolved.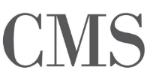 December 29, 2018
If you have to move on from your website's current content management system (CMS), this is a BIG decision for the website.
December 10, 2018
Another reason we hear from prospects about site redesign goes along the lines of…
"Our old site looks stale and needs "freshened up" with a modern look.
About KFI
We're a full-service web development agency.  We're based in Central Pennsylvania, and we've been in the web development business since the mid 1990s.
We approach web design and development to better develop an organization's online community – enhancing strategies to help organizations grow. We work with associations, non-profit organizations, government units, association management companies, public interest groups and small businesses for just that purpose – to help those organizations better serve their communities online.
Have a question?  Feel free to ask.
KFI on Twitter
Tweets by KesslerFreedman