Posts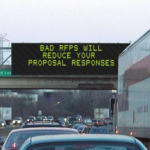 March 9, 2018
One of the tells of how well a prospective client actually understands the web is the amount of time they give for various deadlines in their web site RFP.

March 6, 2018
This is considered to be the biggest change to the WordPress software in WordPress history. This upgrade has to be coordinated with all of those that must function with the core software – plugin developers, theme developers, hosting companies, and then developers and designers and administrators and user accounts.
March 1, 2018
We think other organizations might benefit from trying to use the mail to drive web traffic – if you can target appropriately.
About KFI
We're a full-service web development agency.  We're based in Central Pennsylvania, and we've been in the web development business since the mid 1990s.
We approach web design and development to better develop an organization's online community – enhancing strategies to help organizations grow. We work with associations, non-profit organizations, government units, association management companies, public interest groups and small businesses for just that purpose – to help those organizations better serve their communities online.
Have a question?  Feel free to ask.