Posts
October 8, 2018
Do you ever see Boardman as a city location in your Analytics reports? Sometimes a lot? Wonder why?
October 3, 2018
Clients: In your current and next contract years we will be providing additional education on setting up Google Analytics reports, figuring out what the data means for your site today and what you can do with the data to help direct your web site for tomorrow.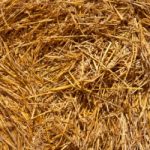 September 18, 2018
Mature web sites that have been around quite a while can develop a lot of old public posts that may actually be counterproductive to your business goals.
About KFI
We're a full-service web development agency.  We're based in Central Pennsylvania, and we've been in the web development business since the mid 1990s.
We approach web design and development to better develop an organization's online community – enhancing strategies to help organizations grow. We work with associations, non-profit organizations, government units, association management companies, public interest groups and small businesses for just that purpose – to help those organizations better serve their communities online.
Have a question?  Feel free to ask.
KFI on Twitter
Tweets by KesslerFreedman