Posts
November 13, 2018
Over the next few months I'm going to post about popular possible answers to this question – the strengths and pitfalls and long-term implications.
November 1, 2018
It takes some time and preparation to move a web site from one server provider to a different server provider. Web server changes need to be planned.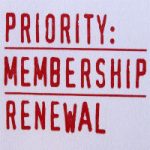 October 24, 2018
It's easy to forget for calendar-year membership associations that the automated emails may still be live, but may have old content. It's a good time to make sure you avoid the embarrassment of sending out "old emails" to members.
About KFI
We're a full-service web development agency.  We're based in Central Pennsylvania, and we've been in the web development business since the mid 1990s.
We approach web design and development to better develop an organization's online community – enhancing strategies to help organizations grow. We work with associations, non-profit organizations, government units, association management companies, public interest groups and small businesses for just that purpose – to help those organizations better serve their communities online.
Have a question?  Feel free to ask.
KFI on Twitter
Tweets by KesslerFreedman