On Tuesday, June 12th, 2012, we asked the 250 people who have liked our business page to like a specific post so we could review what kind of impact it would have on visibility on Facebook.  Here's what we saw.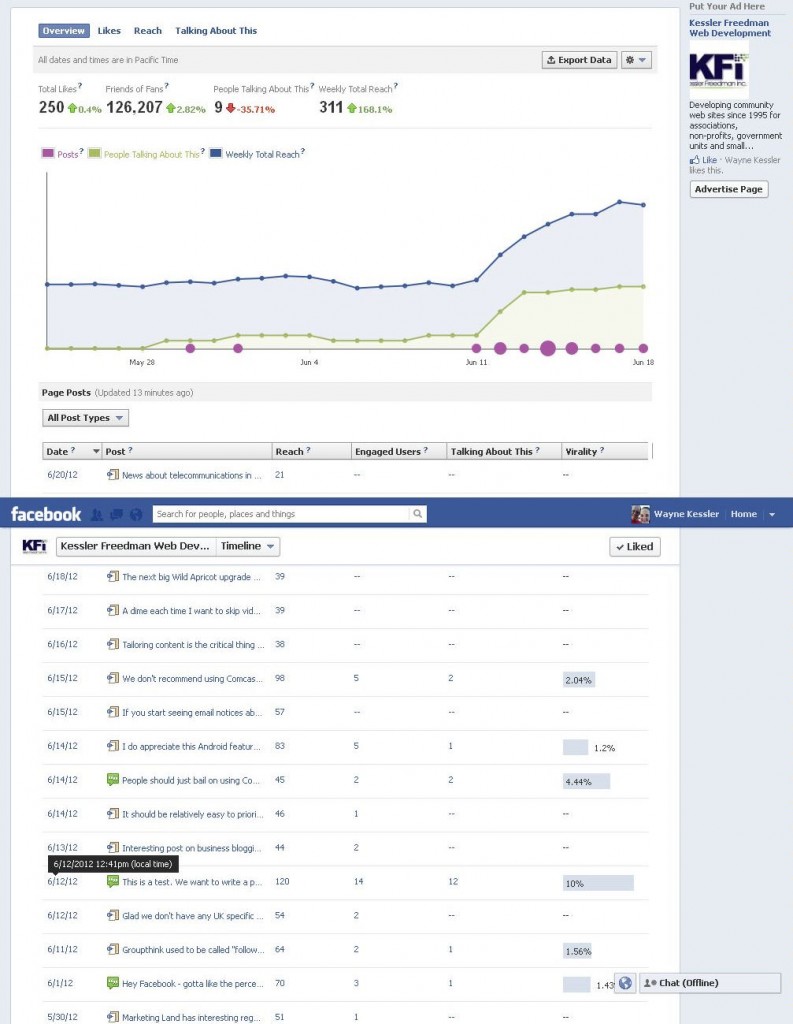 We had 14 engaged users on the post, 12 who commented or Liked.  8 actually liked it.  
Reach – basically visibility on Facebook – pretty much doubled for this one post over our average per post reach.  Facebook defines reach as unique people seeing a post, or your feed over a period of time.  What was interesting was the cumulative benefit of this on Reach.  The one post doubled over the average post, but the week's total Reach has almost tripled over any of the previous three weeks.  There's a residual value of visibility.

And we received one negative response somewhere (I didn't see it) to our request to a Like.
Most of our Facebook Page posts are informational in nature, with a link reference, and do not really invite much commentary, which we see, as most posts range in a minimal number of comments, Likes and Shares.  We probably will rethink this a bit to take advantage of the interactivity of the page as we do want the visibility/reach of our messages to expand.
Of course, any such strategy needs to fit within our purposes of a business.   We just have to be more creative about how we do this – but economically so.  Even with tripling the Reach of our Page, this increased visibility is small compared to some of our most popular blog posts, and the additional traffic sent directly to our website from other web sites and the search engines.
So it's a part, maybe a slightly larger part, of what we do, but by no means mission critical.   All this seems obvious probably, but with the constant hum of social media mavenry it can be easy to believe it to be the crucial component of online efforts.
One last thing – for individual posts, we think we like Shares better than Likes, because of the prominence provided on another individual's timeline, feeding into their friends' feeds.