Criteria: The Facebook Pages had to have:
at least 150 Likes
an image icon
had to be an association for the entire state and only the state of Pennsylvania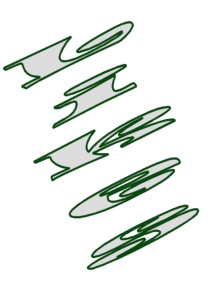 This time around we did NOT include organizations that did not have the word or abbreviation for association in their name, so if they are a Society or only had listed their acronym, you won't see them here.  Next time hopefully.  We'll do this again in a few months, we'll see what changes.
If we omitted an organization that should have been listed, please email us and we'll include it next time.
The number to the left are the Likes indicated on Facebook, the name and Facebook link for the organization are to the right.
5146 – Pennsylvania Firearm Owners Association
2768 – Pennsylvania Association for Sustainable Agriculture
2024 – Pennsylvania Film Industry Association
1967 – PA State Education Association
1669 – PA Association of REALTORS®
1592 – Pennsylvania Professional Fire Fighters Association
1478 – PA Holstein Association
1398 – Pennsylvania Ski Areas Association
1122 – Pennsylvania Association of Notaries
689 – Pennsylvania Young Farmer Association
542 – Pennsylvania Dental Hygienists' Association
535 – Pennsylvania Bar Association
451 – Pennsylvania Veterinary Medical Association
437 – Pennsylvania Technology Student Association
393 – Pennsylvania DUI Association
384 – Pennsylvania Occupational Therapy Association
361 – Pennsylvania Mental Health Consumers' Association, PMHCA
319 – Pennsylvania Chiefs of Police Association
308 – Pennsylvania Newspaper Association
308 – Pennsylvania Landscape and Nursery Association (PLNA)
302 – PA Tourism & Lodging Association
294 – Pennsylvania Dental Association
285 – Pennsylvania Legislative Correspondents Association
276 – Pennsylvania Association of School Retirees (PASR)
276 – Pennsylvania Propane Gas Association – PAPGA
274 – Pennsylvania Amateur Horsemans Association (PAHA)
262 – Pennsylvania Pharmacists Association
256 – Pennsylvania Cycling Association
251 – Pennsylvania State Emergency Nurses' Association
250 – PAQHA – Pennsylvania Amateur Quarter Horse Association
245 – Pennsylvania Veterinary Technicians Association
232 – PA Dairymen's Association
232 – Association of Pennsylvania State College and University Faculties
228 – Pennsylvania Court Reporters Association
225 – Pennsylvania Association of Nonprofit Organizations (PANO)
219 – The Pennsylvania Association for Gifted Education (PAGE)
211 – Pennsylvania State Racquetball Association
204 – Pennsylvania Builders Association
202 – Pennsylvania Association of Environmental Educators
191 – Pennsylvania Land Trust Association
184 – Pennsylvania Cross Country Skiers' Association (PACCSA)
176 – Pennsylvania Bus Association
173 – Pennsylvania Association of Mortgage Brokers
169 – Pennsylvania Highway Information Association (PHIA)
167 – Pennsylvania Draft Horse and Mule Association
155 – PA Junior Angus Association
150 – PA State Association of Township Supervisors