We've been trying a limited campaign -$50 worth of clickthrus – for our business advertising on Facebook since mid-May. We're still early in the learning curve, I believe – or maybe it's just hope, based on our results. But I thought I'd share some of what I *think* I've learned. Today I'll share what I've learned about the advertising setup tool. The followup post will be on what we've seen so far in results.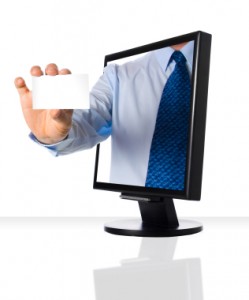 First of all, our advertisement links to our Facebook business page. The ability to hone advertising is impressive. You can pay for your advertising by impression or by click-thru. There should be strong benefit to linking your advertising to those who like your page so that your advertisement can indicate people who like your page, it's a sort of endorsement in a way.
There are two choices on advertising: Sponsored Stories, or Facebook Ads. Facebook Ads seemed like the fit for us. We might try Sponsored Stories at some point, they do more promotion of your Page Newsfeed, rather than your business.
You can indicate the type of page you want your ad to show up, such as Wall, Photos, Discussion, etc.
You only get 135 characters for your advertising text other than your organization name. Concise, clear, enticing in a short space.
You can choose an image for the ad, but it's going to be small.
I'd say in the setup, the weakest part of the entire thing is the actual ad creation.
Targeting is the strongest piece.
You can pick a country or several or everywhere, you can pick a state or several or all, you can pick a city and target anywhere from 10 miles to 50 miles of that city (or multiple cities).
You can select a specific age, a range of ages, and gender, if you wish. You can selection relationship status as well, and languages spoken. Education level and specific workplace, even.
You can select broad category interests so that your ad only shows for people whose profile includes those interests, or you can go with precise interests, such as raising chickens, and see what you get.
And then the best part of the targeting – you can use Connections on Facebook to determine where your ad appears.
Your choices are:
Anyone
Only people who are not fans of your organization's page.
Only people who are fans of your organization's page.
Advanced connection targeting, which allows you to target users who are connected to your Page, Event, or App; or
Target users who are not already connected to your Page, Event, or App
And you can specify the friends of Connections, to only show your ad to friends of the fans of your organization's page.
You can play around with combinations before you buy your campaign and Facebook provides an estimated reach. It's a nice tool. For more details, you can look at Facebook's help page on Targeting Options.
Your campaign is going to be scheduled for a month, and $50 is the minimum for the campaign. However, you're only charged when results occur that your ordered – either impressions or clickthrus. That's why we choose clickthrus, because we don't think there's enough branding value in 135 characters FOR US to use impressions as the payment option.
You will submit a price you will pay for either impressions or clickthrus. Facebook gives a range of recommended bid, I've found you can easily undercut that by 25% or more and still get plenty of impressions for your ad.
Once you're ready to can submit your ad. You can edit your targeting and your ad DURING your campaign if you wish. Stats are kept, which I'll discuss in the next post, to help you determine what exactly, if anything, you're doing.